Tour Dates
19

Aug

2017

Edmonton, AB — Ed Rocks Festival - William Hawrelak Park
Buy ticket

02

Sep

2017

Moncton, NB — Labour Day Rockfest - River Glen Amphitheatre
Buy ticket

09

Sep

2017

Kingston, ON — CFB Kingston Family Fun Festival
Buy ticket

14

Sep

2017

Den Haag, NLD — Paard van Troje
Buy ticket

15

Sep

2017

Arnhem, NLD — Luxor Live
Buy ticket

16

Sep

2017

Köln, DEU — Jungle Club
Buy ticket
VIP PACKAGE
Each pack Includes:
– Meet and Greet with Sass Jordan
– 1 Concert ticket either reserved seated in the first 10 rows of venue or General Admission ticket (Canada)
– Photo opp with Sass Jordan
– VIP lanyard
– Autographed CD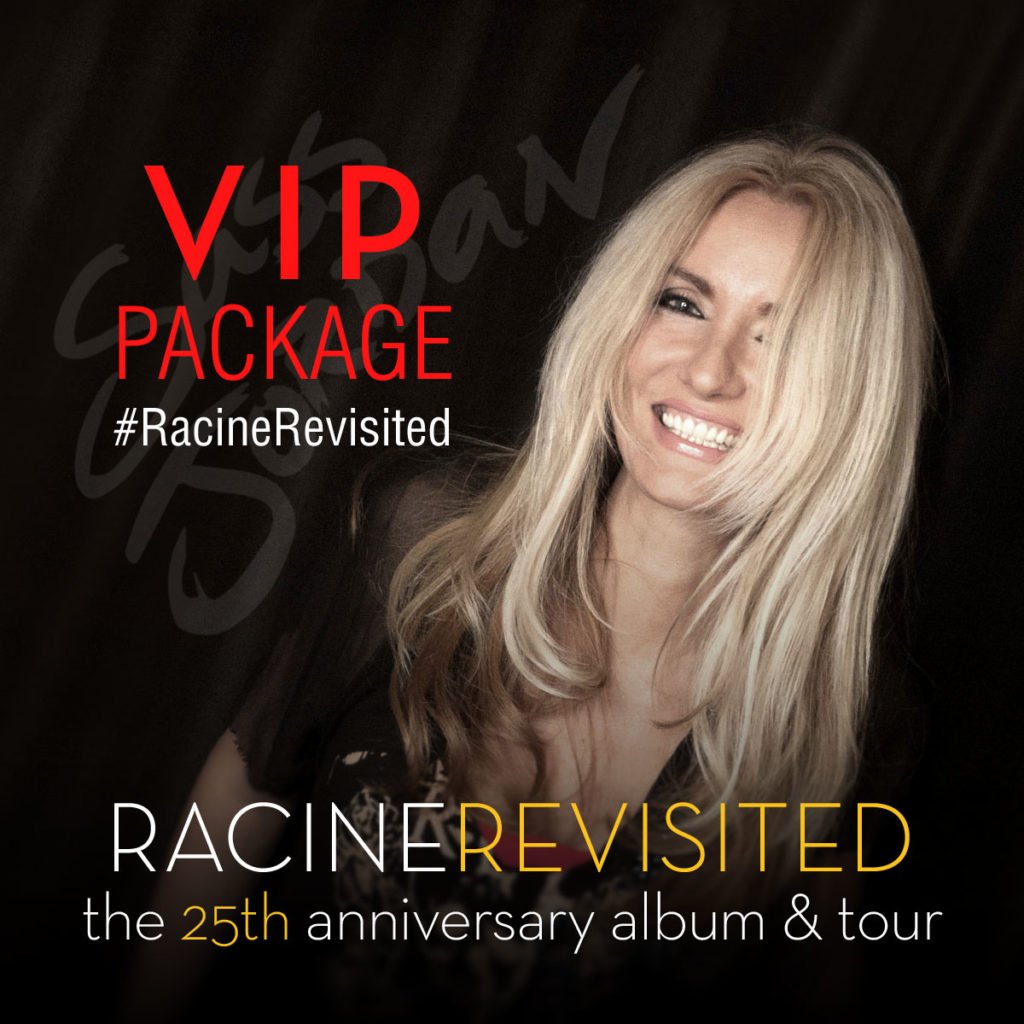 #RacineRevisited
Very pleased to announce that 'Racine Revisited' will be released this Sept 15th on vinyl and CD!
You can pre-order it starting right NOW and receive a SIGNED copy:
https://sassjordan.store-08.com/racine-revisited/
'Racine' was released in 1992… 25 years ago. Time flies. To celebrate the anniversary and this album, we are dedicating the year 2017 to 'Racine' and will have many exciting announcements to make in the coming weeks and months. There will be a re-release of this album… and tour dates… and merchandise… and who knows what else… we're going to have fun with it and we will be encouraging you to as well… please share stories, and photos, and ticket stubs.
#Racine25
Sessions at Cherokee Studio, 1992
WANT THE LATEST ON #RACINE25?