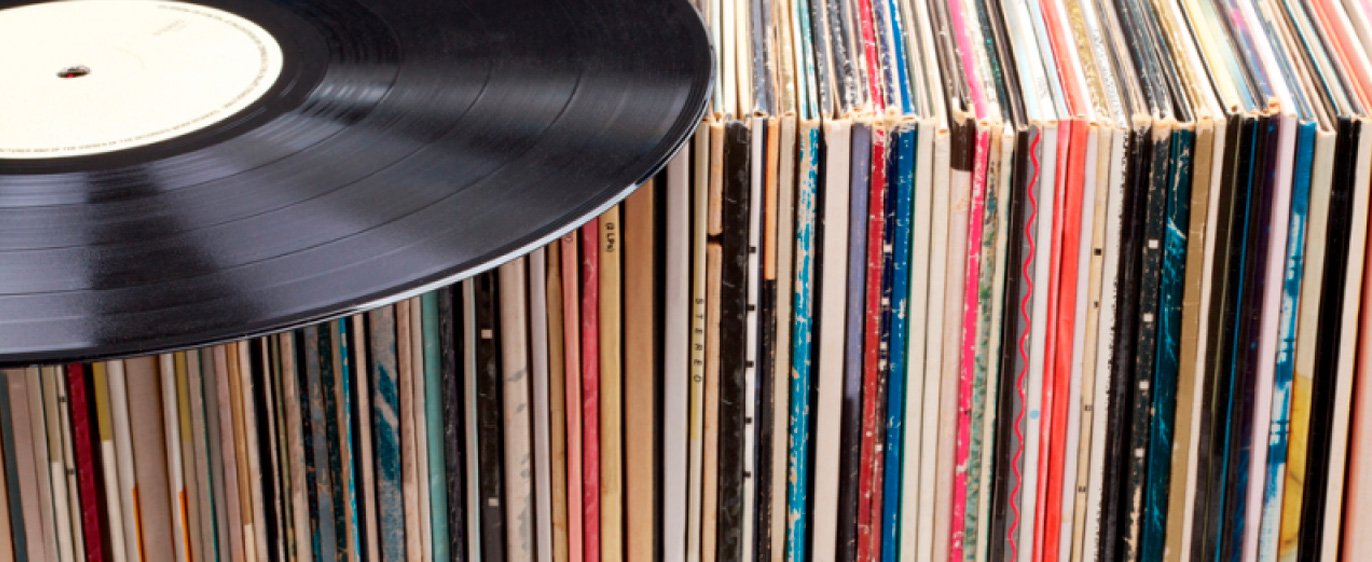 Sass Record Reviews
#SassReview
I thought it would be fun to do a collection of reviews on some of my favourite records – ones that have been influential and instrumental in my pantheon of musical gods and goddesses.
This is a selection of the ones I've done so far – please enjoy, give them a listen, and remember to turn them up .. LOUD!!!!
Sass
1. David Live (David Bowie At The Tower Philadelphia)
This record reeks with the stench of a city gone rogue. It throbs to the beat of dystopian gloom before dystopia was even a thing. In the mid-seventies, my best friend V and me were planning our overthrow of the Kingdom of Rock from her family's living room in Westmount, Montreal. We had her parents fancy cabinet turntable, a ton of seminal records that were current at the time, a very loud speaker and a LOT of hash.
Bowie was our fearless leader, menacing and elegant with his skeletal frame and tendrils of cigarette smoke curling up the wicked planes of his cocaine – chiseled visage. He wasn't just 'gender -fluid', he was 'human -fluid', – bordering on alien. His low pitched voice exuded passion and a deep world weariness – before we even knew what that was.
The stand out track for me on this brilliant record is the extraordinary "Sweet Thing/Candidate". When he wails 'well you see – that I'm scared and I'm lonely' he pretty much speaks to an experience that all of us are familiar with – and somehow he makes it less lonely.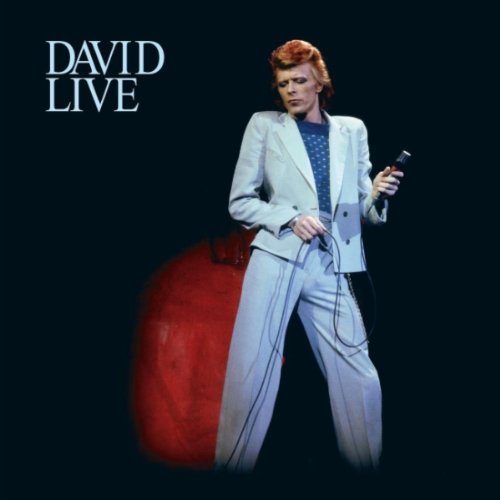 2. Outlandos d'Amour (The Police)
The first time I heard Roxanne, I was in the back of a car in Montreal, heading to a gig with my band, The PinUps. It pretty much changed everything for me, because Sting made the bass cool for the mainstream – and I was the bass player in my band. From the beginning chime of Andy Summers' guitar, to the first note of Sting's iconic bass line, Stewart Copeland's graceful and insistent vigor – not to mention that crazy haunting vocal line…. I was instantly riveted – mesmerized by what was clearly a trailblazing new sound.
It's roots were in reggae, of course, but the strange hybrid of white boy punky pop mixed in with it was one of the most compelling things I'd ever heard up until then – and to be honest, even to this day. The whole record still smells of teen spirit and revels in an innocence that I just don't hear anymore. Definitely on the desert island list. StandOut tracks: Next To You – So Lonely – Roxanne – Hole In My Life – Can't Stand Losing You.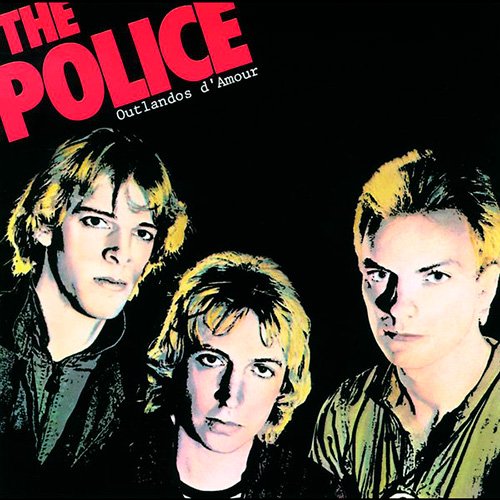 3. Closer Together (The Box)
Montreal natives The Box were one of my earliest employers. In the 80's I was working on getting my first solo record together, and I needed to get some live singing into my life and under my belt again. What better way to do it than to go out with someone else shouldering the responsibility for everything? All I had to do was sing and have a great time! On top of that, they were great people, and I LOVED the music.
Eclectic and weird – they had this kind of strange, haunting medieval tone to some of their songs, along with some of the greatest pop melody sensibilities I've ever heard – and all of this from a bunch of French dudes. They made the album Closer Together during my tenure with the band, but the girl singing on the title track is Quebec chanteuse Martine St. Clair, not me -which confused a lot of people as I am featured in the video, along with Montreal singer, Sylvie Daviau.
We shot that in the Dominican Republic, in an old fort near Puerta Plata- and nobody remembered to bring water to drink on the shoot – so we were forced to drink the only potable liquid that was available – cold beer! We were completely HAMMERED for most of that shoot, and the next day's hangover was epic – but I was young and it was worth it – that video epitomizes the 80's for me. StandOut Tracks: Closer Together – Tell Me A Story – Crying Out Loud For Love.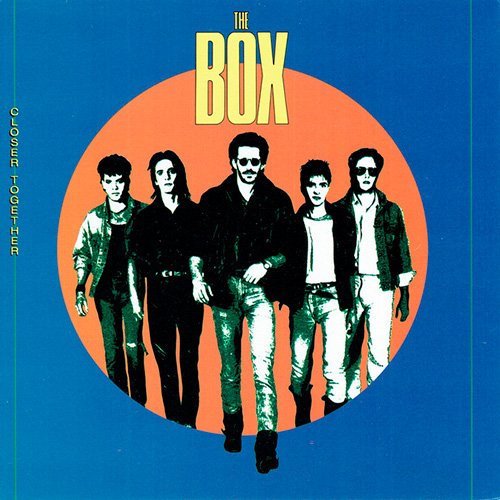 4. Beat Tape 2 (Tom Misch)
Wicked – cool – laid back – chill out – but NOT BORING music to swan around to. This is called R & B these days – not the R & B I grew up with, but – whatevs. It's smoking just the same.
Addictive beats, liquid guitar lines, sinuous melodies with some funky girl and boy vocals, and a smattering of British accented rap. I almost like the instrumental track The Journey the best of them all, but on the other hand,
I love every song. It's the kind of music you can play on an island holiday with a tequila lime in your hand, watching the sun is go down as you're about to get ready to go out to dinner at some local hot spot with the crew… It doesn't irritate your ears or step on your toes – it gently moves your head and hips, grooving to the soft island breezes and the feeling that all is well with the world. The whole record is perfect… Peace, out.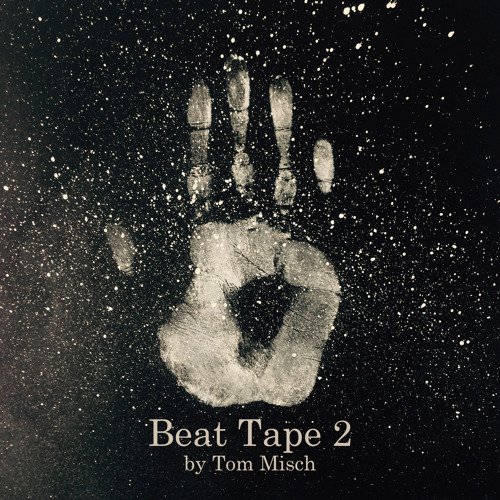 5. Seventeen Seconds (The Cure)
"Sad Cure – sitting in cold rooms – watching clocks" – best quote ever from a British music critic regarding the content of this delightfully dismal record by one of my favorite bands of the 80's.
Fronted by the Goth Goblin, Robert Smith, it winds its way through the wasteland of grey sky and cold steel factories that small towns in the UK invoke. His arresting whiny – nasal vocals sound like they could never hold a candle to those who seem to be much better singers – but he CRUSHES it – every time. You cannot ignore a voice like Robert Smith's. Love it or hate it, it is so powerfully personal, like the voices in your dreams, that you absolutely can't ignore it.
This record sounds almost disturbingly minimalist now, especially the drum machine sounds, but it got me through many cold, cold Montreal winter nights – being sad – sitting in cold rooms – watching clocks. The song, Seventeen Seconds, is a Cure masterpiece, in my opinion.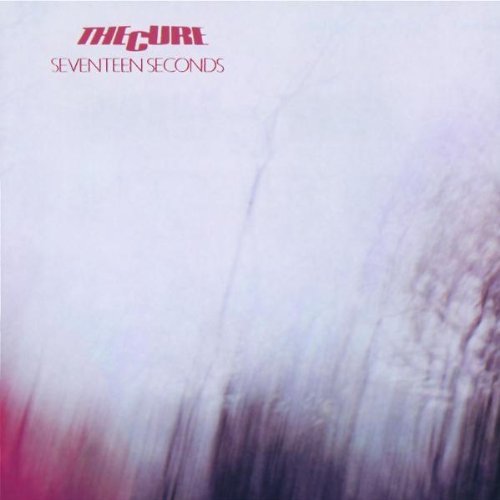 6. Neopolitan and Bedbugs (Odds)
Who ever thought that a geeky Canadian band could be so sexy? This band came out of the blue and kicked me in the ass – fantastic songwriting, killer hooky harmony vocals, haunting powerpop melodies, some seriously raunchy guitar moments, and an amazingly humorous, tongue in cheek type of outlook , all mixed up with a heartfelt, searingly earnest emotional honesty.
I had the great good fortune to tour with them back in the early 90's – we had such an amazing time – they were cheeky bastards and they killed it every night, at every show.
The last show of the tour they came out dressed in nothing but strategically placed socks – a rather stunning display of their gender. 😳
If you want to hear something that will surprise the shit out of you and make you happy to be alive – give it at least 2 whirls around the turntable – and pay attention – these records will not disappoint.
StandOut Tracks: King of The Heap – Wendy Under The Stars – Love Is The Subject – Jack Hammer – Sweetness and Love – Heterosexual Man – Car Crash Love – Do You Know?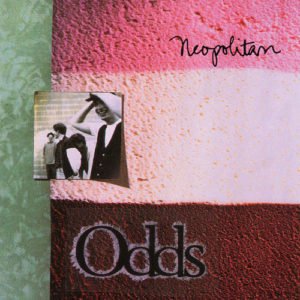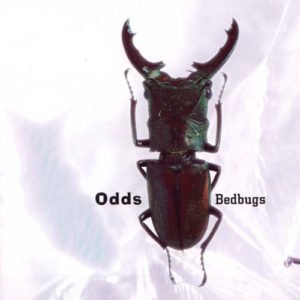 7. Thunder And Lightning (Thin Lizzy)
Montreal, summer… 1983. Hot AF. The only thing that makes sense is to hang out in the basement with the turntable and a cold drink. It's dark, cool and humid. But there were a couple of records that lit up the gloom and changed the way the roots grew on the tree of rock. This was one of them. From the thunderous growl of the title track to the final, poignant lyric of the last song they would record, Heart Attack, this album is pure genius.
Phil Lynott's world weary and broken soul is screaming out for help, and the band is ferocious and brutal, as if they are trying to prove their solidarity with his self-inflicted hell. They give EVERYTHING they've got on this masterpiece, and it is a constant thorn in my side that Lizzy never received the accolades that I feel they so richly deserved.
The song that most people know them for is the anthemic "Boys Are Back In Town", which has been used in every context from sports to Gay Pride, but the true brilliance and trailblazing of the band has been mostly overlooked. There is even what I would consider a female empowerment song from this collection- Someday She Is Gonna Hit Back. And, thinking about it now, I think Brian Downey is one of my favorite rock drummers. If you loved Judas Priest, Iron Maiden, Def Leppard, Accept, Rainbow, or any of the 80's metal bands – you need to give Thin Lizzy another listen.
One of my desert island picks. Standout Tracks: Thunder and Lightning – This Is The One – Someday She Is Gonna Hit Back – The Sun Goes Down – Heart Attack.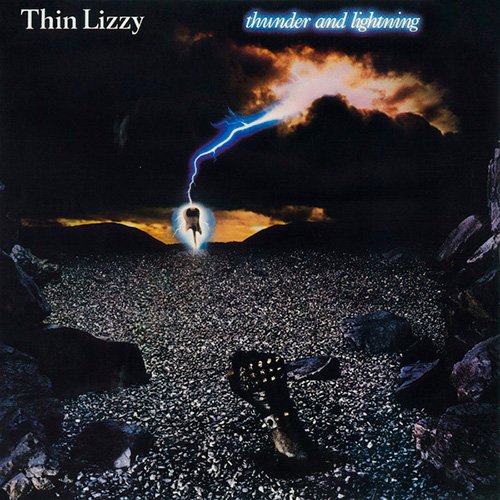 8. In Color (Cheap Trick)
Hello there Ladies and Gentlemen! If you've never had the singular pleasure of a full Cheap Trick experience – start here.
This was the first one I got into – and it doesn't disappoint – ear candy at it's finest. Rick's buzz saw guitars, Tom's symphonic bass lines, Robin's crazy Beatles Baby voice and Bun E's instantly identifiable drumming – it's a classic. It features the original studio version of I Want You To Want Me, which is cool, but not my favorite.
Check out You're All Talk – a perfect example of the Tricksters getting a little more sinister – it was THIS shit that made me love them so much- dirty, nasty and menacing – the opposite of the bubblegum fairies that some people thought they were. This is the way they ensnared the unsuspecting listener – the happy, poppy sweetness of IWYTWM suddenly diverges into the plaintive Oh Caroline, then the killer chorus of Southern Girls, followed by the singalong seduction of C'mon, C'mon… this stuff is pure youthful angst from a time before the internet skewered the sensibilities of the newer generations of kids. STANDOUT TRACKS: Downed – You're All Talk – Oh Caroline – So Good To See You.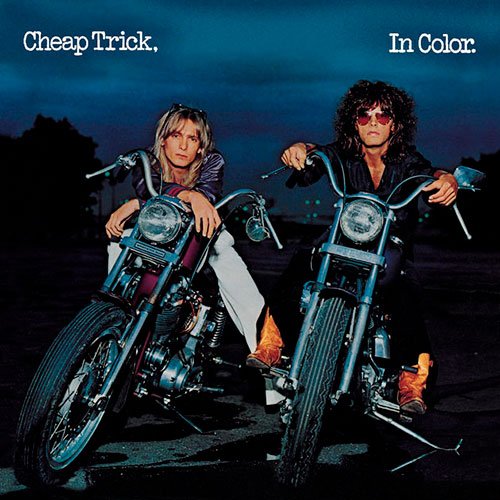 9. Steve McQueen / Two Wheels Good (Prefab Sprout)
Nothing compares to this. (Sorry, Sinead). This is one of those weird, unicorn – type records – a once in a lifetime deal. Strangely,Paddy McAloon is now a dead ringer for a latter day Leon Russell, but he couldn't be further away from him, musically. This collection of songs is so other-worldly beautiful, delicate, sensitive, gentle, poetic and breathtaking as to be almost impossible to talk about. A quote from the song Desire As, sums it up: "It's perfect as it stands – why then crush it, in your perfect hands?" It also contains the line "I've got 6 things on my mind – you're no longer one of them" – which, to my mind, is the ultimate breakup line of all time. There is a water – color mutedness to this record, which renders it more insidious than the in-your-face kind of emotional bludgeoning attack that we are used to. Not that there's anything wrong with that, of course – but this was such a welcome relief, a respite, if you will. The songs are so well constructed, with gorgeous, lush instrumentation and hypnotic vocals, all structured around some of the best lyrics on love and loss that you'll ever hear. Another desert island pick for me. STANDOUT TRACKS: Desire As, Appetite, When Love Breaks Down, Bonny.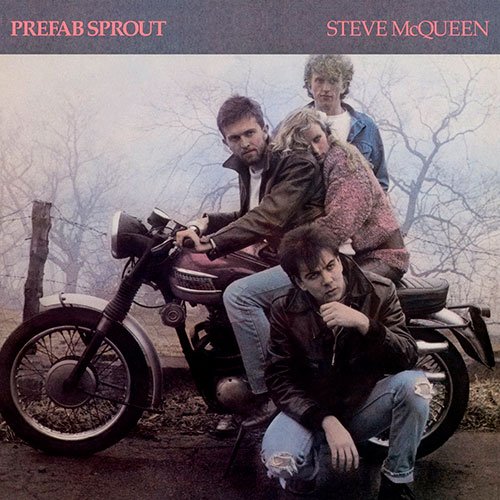 10. Hysteria (Def Leppard)
What do you want ? I want rock n' roll !!! The soundtrack of the 80's – courtesy of one of the most brilliantly crafted acts of that decade. Robert John Lange a/k/a Mutt, pretty much defined the signature sound for that genre in the 1980's – and this was his muse. Well, Def Leppard and Shania – but needless to say, I was more of a Leppard fan, and to be fair, they predated the Shania stuff. I interviewed them shortly after their High and Dry release – and they were a hungry, sarcastic bunch, even then. These songs are forever etched in my mind as a sonic map to my early 20's – they blazed the path – and I would have followed, had I been a man. They referenced some of the coolest Brit Shit from the 70's – Bowie, The Stones, Mott the Hoople, Sweet, T Rex, The Beatles, McCartney & Wings, Slade … the list goes on, I'm sure. This record epitomizes all that was great about 80's hair metal – super soaring choruses, anthemic chants, and gorgeous vocal harmonies. The drum and guitar tones were not my favorite, but the clever songwriting made up for it. STANDOUT TRACKS: Rocket, Animal, Love Bites, Pour Some Sugar On Me.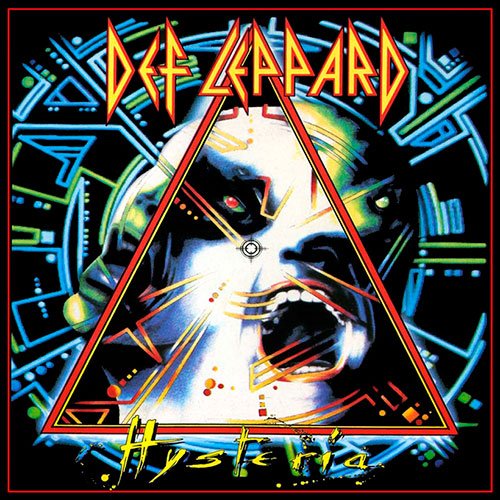 11. Stand Up (Jethro Tull)
From the opening notes on the menacing riff of "A New Day Yesterday", you are instantly transported into the world of the Jester of Rock, Ian Anderson. There is NOTHING innocent about the Tull. They were always intensely worldly, frighteningly grown up, but mysterious, magical and hugely compelling. You know the feeling when there is something the grown ups don't want you know, but you are absolutely fixated on finding out what it is? That is how Jethro Tull made me feel. The first song I ever performed on a stage was Bouree, with a drummer, a bass player, and me on flute. The Westmount High School talent show. It was my entry into a world of sound – magic and mystery, where I have remained ever since. And Jethro Tull personifies the fantasy of that forbidden world. They are like time travellers, with a touch of the medieval, and that fantastic flute – ONLY Ian Anderson was capable of making the flute ROCK. My pal, the comedian Dean Delray, despises what he jokingly calls 'flute rock', but to me, it is the echo of Middle Earth and the world of witches, warlocks and wizards – the precursors to the magical spell – casters of rock n' roll. The rest of the band is exemplary (OMG the drumming) on this recording – truly one of the finest collections of songs I have ever found. One hundred percent on my desert island list. STANDOUT TRACKS: Nothing Is Easy, Bouree, Fat Man.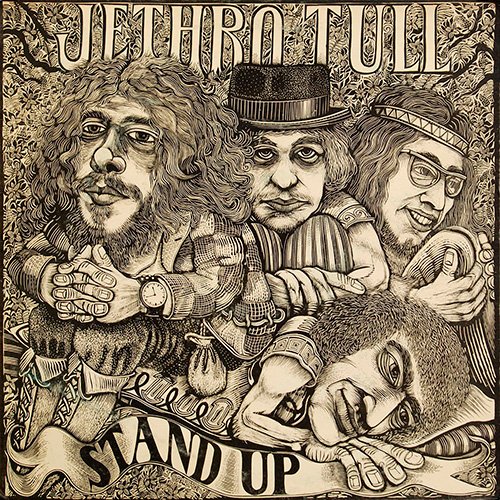 12. The White Album (The Beatles)
I'm 12 years old when I hear this record. It's a game changer. Early 70's Montreal. A segregated reality. The French on one side, and the English ghetto on the other. "Dear Prudence, open up your eyes" – I swear John is talking to me – he's just got my name wrong. And Paul's bass … bouncing around in perfect counterpoint. This shit is sophisticated, and it makes me feel sophisticated. I essentially have no idea what the hell these grown ups are talking about, but it sounds important, and it sounds like something I need to be a part of. It's like the ultimate handbook on adult human relationships – told through a musical lens. The palpable difference in the energy of the four players is extraordinary- John, Paul, George and of course, the much dismissed Ringo. It's cos he was the least of the singers, and as I was destined to sing, it was the singers that I most related to. And, of course, the words that they sang. And when they played an instrument as if they were singing through it, I was their forever fan. "While My Guitar Gently Weeps" is the perfect example .. even though it is the master, Eric Clapton, at the guitar controls. This record is an essential in any collection. The music is far more eloquent than anything I can say … ALL TRACKS ARE STANDOUT.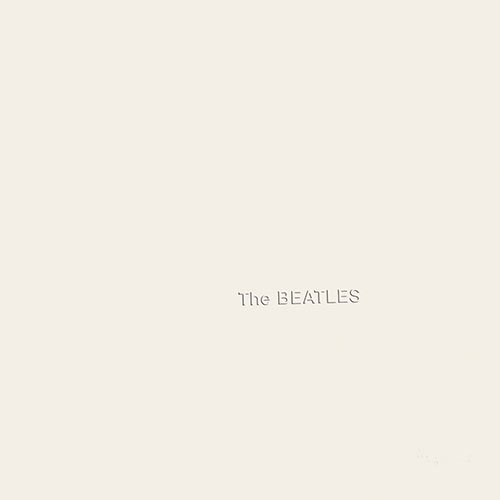 13. Journeyman (Eric Clapton)
Despite the fact that this record could almost be the poster child for that late 80's early 90's homogenized sound, it's still an absolutely stellar example of songwriting and musicianship. Clapton positively glows with his newfound sobriety here, and the relief he seems to feel at coming out from under the fog of addiction is almost palpable. It infuses the music with a density, wisdom and maturity that really stands the test of time. One of the coolest rhythm sections of all time shows up on my favorite track – Bad Love – written by Clapton with Foreigner's Mick Jones, and featuring the extraordinary Pino Palladino on bass with the unstoppable Phil Collins on the kit. This record just pulses with the mastery of musicians at the top of their game. When you have people like Chaka Khan, Phil Collins, George Harrison, Daryl Hall, Linda Womack, Tessa Niles, Tawatha Agee and Katie Kissoon on backing vocals, you know it's gonna be a party! I remember meeting the producer of this glorious work, Russ Titelman, back in NYC in the early 2000's. We were all going to see a band, and when someone asked him what type of music the band played, he just looked at them quizzically and replied 'they play music – type music'. Amen. STANDOUT TRACKS: Bad Love, No Alibis, Old Love…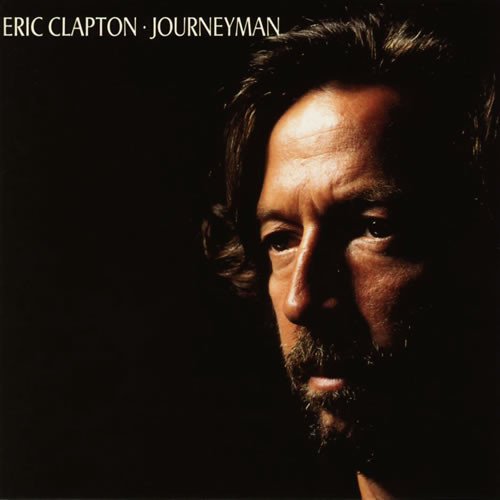 14. Black Messiah (D'Angelo)
When this guy burst onto the scene in the late 90's with Brown Sugar, I thought I'd died and gone to heaven. The music was everything I'd ever loved about R&B, wrapped up in a new approach – pushing the envelope of what was considered proper musical etiquette. He sang so far behind the beat that it was almost confusing – until you suddenly got the groove – and from then on, it was perfection. His voice is like liquid gold; sinuous, sultry and steaming with an exotic scent, like a drug slowly entering the system. The music pulses with the sap of the trees hanging with Spanish moss in the Deep South – it is undeniable and addictive. D'Angelo is a master at weaving musical webs, and he's one of the most incredible live performers still alive. Black Messiah, which he released in 2014, after a long absence, is a wickedly powerful and compelling piece of work, replete with some of the greatest musicians and production in contemporary music. The stunning bass player, Pino Palladino is featured in his band, and that right there is pedigree enough to make me sit up and listen, but paired with The Man, it's wildly entertaining and some of the best music out there, in my opinion. Not to undermine any of the other musicians and singers on the record, because honestly, they are all brilliant. It's a gorgeous piece of work. STANDOUT TRACKS: Sugah Daddy, Really Love, Betray My Heart…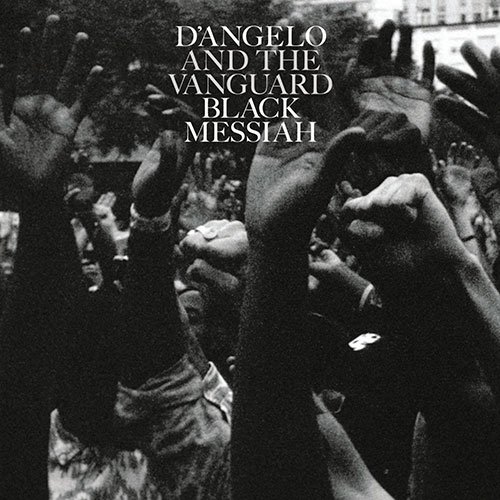 15. HTP2 (Hughes Turner Project)
This one was released in 2003, the year after I toured with Glenn and Joe in The Voices of Classic Rock, and features some of the best of hard, riff driven rock from the early 2000's, with 2 of the best singers in the genre. If you love loud, riffy rock guitars, super solid crush 'em drumming (from Canadian Shane Gaalaas) wickedly tight thunderous bass lines – all this alongside killer vocals and some mighty catchy melodies – then this is for you!! Custom. Starring the mellifluous golden silk tones of Joe Lynn Turner, the piercing, laser like ferocious intensity of the mad soul of Rock, Glenn Hughes, and guitar wizardry from the Swedish monster, JJ Marsh, this one just about crushes pretty much anything else that would have been considered it's contemporary. It seems to have flown under the radar, like many other wonderful pieces of work, but now is your chance to find this amazing record and revel in the joy of real riff rock brought to you by some of the Masters in the field.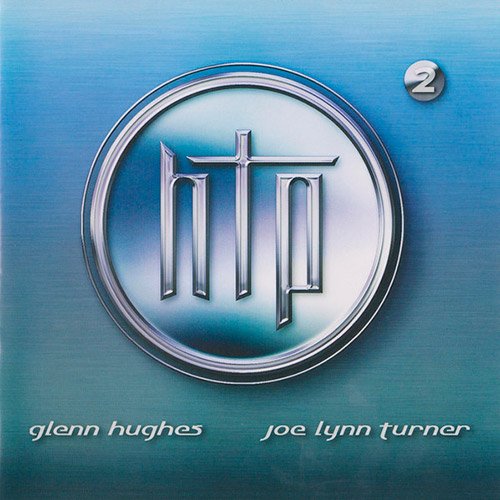 16. Streetlights (Bonnie Raitt)
Now, don't get me wrong – I have huge respect and admiration for the great Joni MItchell, but my heart lies with Bonnie. Where Joni was cold, cerebral, clever and brilliant, Bonnie was earthy, sensual, warm and wild. Her 1974 album, Streetlights, was a game changer for me. It was the first time I heard a female voice that even vaguely resembled something I could actually aspire to – something I could sing along with, in a key that suited me. The whole album had this warmth and relatability, probably because it was infused with a feminine energy, something that was not a mainstay of mid- seventies rock music, or at least, not in the world I was in. Bonnie's voice is like caramel and whisky, sweet, with a firey edge to it, and her blues based soul is always shining through every note she sings.
Streetlights opens with Stephen Stills' "Bluebird", a song you didn't think could get any better, but Bonnie gives him a run for his money with this version – and the best part of the whole thing is it actually sounds like the band is playing in your living room. It sounds rich, velvety, and accessible – like you could be in the band. Bonnie sounds so young on this record – there is this charming, youthful voice, juxtaposed with some of these big mama blues songs, and the overall effect is just riveting – she doesn't miss a lick, and manages to sound authentic, even though she is wading in a stream that one would think would be out of her depth. The band lopes along with her, trusting her implicitly – you can totally hear the camaraderie. The other thing about Bonnie that doesn't get mentioned much, is that she is a bad-ass slide player – she was heavily influenced by the late, great Lowell George of Little Feat, I think. Streetlights is one of the finest examples of the mid'70s music that made an indelible imprint on my soul. I just discovered that the amazing bassist, my friend Bob Babbitt, played on it as well – and a thousand years later, a couple of years before he left the planet, he played on my record, You Get What You Give. Music is the network that eventually brings us all together.
STANDOUT TRACK: Everything That Touches You.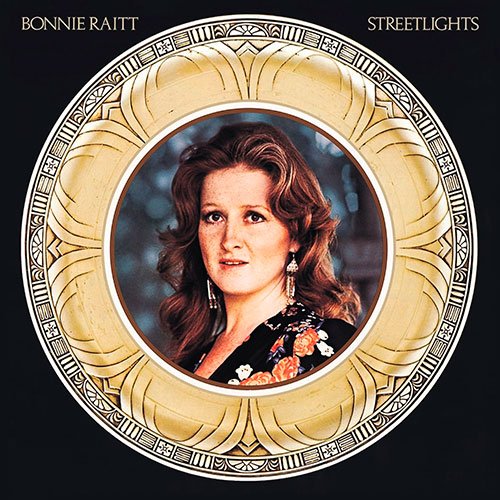 17. Go All The Way (The Raspberries)
Guest #SassReview, by Derek Sharp
Being a life long musician and music fan of all genres, it's next to impossible to point to one band or song that can rise above the rest. These things are also transient. Some songs will rise to the top only to be replaced by others along the way. Then there are those we revisit from time to time. With that in mind, there is one song that I heard for the first time as a young lad that has managed to stay fresh many years later.
I first heard 'Go All The Way' by a band called The Raspberries by way of a compilation album from K-Tel. I was immediately stuck by its haunting sound although at that time, I had trouble following the lyric. The singer, Eric Carmen, who would eventually carve out his own incredible solo career, seemed to mumble along. It was like a melodious Elvis with this incredible rich tone that was next to impossible to decipher! So there I was singing along at the top of my fresh, young lungs…Oh…baddda knew badda be blabbereeee…til she kissed me and said baby Pleeeeeese Go all the way ay ay. On top of that, the compilation records in those days would do some heavy edits to the songs so they could fit more tunes on the platter. Suffice to say, my first version started with the one bar G chord right into the verse. The famous guitar hook that we all know and love was cut out every time it appeared and the gorgeous descending line before the last chorus was missing as well. None of this bothered me of course since I had no idea that it was missing until…
A few years down the road, I managed to get my hands on a copy of the first Raspberries record complete with the scratch and sniff sticker. There was no indication of a scent since my own sense of smell was weak and it was a used copy. Someone else must have sniffed it all up!
The look of amazement on my face must've been priceless as I heard the song in its entirety for the first time. It was like a whole new experience! This incredible weaving of soundscapes was so compelling to my ear. Why was it so different than so many other great songs? It was around this time that I had learned to play guitar, thus launching my own journey to the stars. This wasn't an easy song to learn. It wasn't until I was well into my teens and had studied music that it all started to make sense. It was also around this time where my brain had finally decoded the mystery of the mumbling lyric.
The song was not your typical pop song at that time. First of all, it's probably one of the shortest verses in rock history followed by a long chorus. The song starts out with a heavy, power chord guitar theme that reappears throughout the song, the last one bringing it to a close. The verse and chorus take a turn into dreamy, melodic passages. We mustn't forget those magical background vocals that perfectly counter-point the melody. Each section is in a different key. They are attached together with clever variations on II V I turnarounds, typical of classical and jazz music. It certainly wasn't the only song that used these techniques but rather the way it was put together. A deceptively complex piece of music that seemed so simple in its entirety. If there were mistakes, I didn't care.
When I was writing for the latest Guess Who album, one of my songs called 'Haunted' was heavily influenced by this. From the key changes to the classical type modulations. That influence would not have been as profound had I not been so obsessed with this song.
It's coming up to 50 years now since our journey together began on the old, portable turntable that was the centrepiece of my bedroom. There are so many songs that have come and gone by virtue of endless repetition but this little pop tune is like an old friend that still brings a youthful smile to this aging face!
Derek Sharp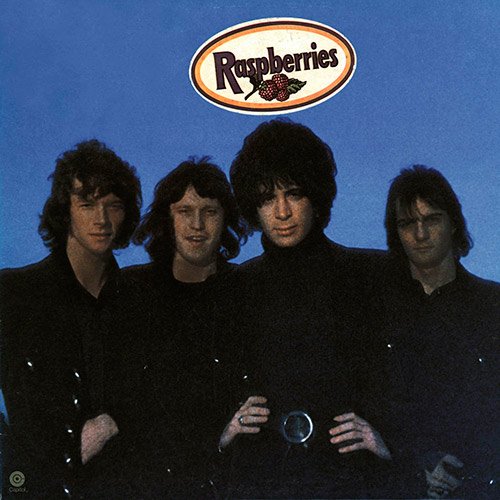 18. Special Beat Service (The English Beat)
This band out of my birth place, Birmingham, UK., was one of the bands that I interviewed in the early 80's in Montreal for the cable TV (RadioVideo)show that preceded MuchMusic and MusiquePlus. They were quintessentially British, hilarious and snotty, and surfing that wave of ska – influenced, pop, reggae, punky soul – they were quite brilliant at it, and this album is their crown jewel. It must have been early '83, as Dave Wakeling and Ranking Roger went on to form General Public after the Beat broke up that year. This record shimmers with killer horns, an intensely energetic rhythm section, and the shockingly emotive voice of Dave Wakeling, soaring all over the place with some unexpectedly introspective lyrics. Ranking Roger was the final ingredient that knocked it out of the park. His toasting was the first time I had ever heard anything like that outside of my old reggae records. STANDOUT TRACKS: I Confess, Save It For Later, End Of The Party.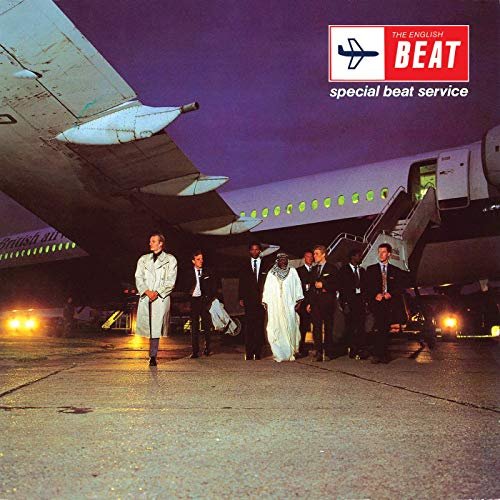 19. Live Rust (Neil Young and Crazy Horse)
Guest #SassReview, by Will Evankovich
I am a Child… I last a while
Neil Young Live Rust released November 14th, 1979
In the 70s….(I should stop right there because anything after that ends in a complete safety hazard for anything that happens in 2019). My earliest memories of heading to a lake in Northern California to go camping with family friends, are echoed with this album. Adults smoking copious amounts of Weed and drinking Beers (and for god's sake Frescas) around a camp fire till they were laughing themselves into the lake itself for a midnight skinny dip, or a mushroom influenced canoe ride in the dark. Not me of course, I was 8, but still sneaking away smoking cloves or whatever myself and the other kids could procure from their earth adjacent parents.
The sound track to 79/80 was good. The night ran on with the best in show of music of the era (as these folks had great musical tastes) over a shitty boom box playing cassettes.
I had started playing guitar officially a couple years earlier, so this album was it!
It is a finely chosen selection of most of Neil's best songs and it was live. That meant something to me when I was 8, and means something to me now as I can only think of probably 20 really really great live albums!
The raw energy of Crazyhorse hammering out the basics with as much grungy overdrive to make any simple song run for it's life for the safety of a music producer.
Neil's songs were never about slick production. He was a word/tune smith better suited to a performance in front of a campfire with friends. Here's what was happening; he was at the top of his game with the catalog of music he created, his band had "the thing", and they were fearless at this point.
So, to a sold out rowdy San Francisco crowd on multiple nights, he delivered his best versions of his greatest hits.
It wasn't all guns a blazin' though, he did what he is best at to start the show. One man, one guitar, and a whole fuck of a lot of song with the occasional swapping of a piano.
These songs are all extremely powerful and so simple, that I could actually start to play them as a kid. It provided constant entertainment around the campfire as I sung every word to every song.
Side one, the acoustic side, starts out with the childhood innocence of "Sugar Mountain" and "I Am a Child". "Comes a Time", is the mentor I didn't have growing up, and "After the Gold Rush", is that feeling of another time and another place.
As a kid, I didn't understand some of the lyrics like "Hey Hey My My", or "Needle and the Damage Done", but certainly felt the forlorn delivery of loss.
By side two, they plug in! "When You Dance", The band is fired up and you hear that cool CSNY vibe with the 2 part vocal harmony. "The Loner", tells you how it is to be the misfit with an almost angry verse narrative.
Before "Needle…", It starts raining and he instructs the audience to chant "No rain no rain" over and over till according to some sources, it stopped raining.
He then systematically takes you down to "Lotta Love", (ballad also recorded by Nicolette Larson) and you get "the one that got away" feeling. I felt everything he preached on this album which was the power of his delivery system.
The album carries on with "Powderfinger". I covered this song in endless bands growing up. Favorite line; "I think you better call John…it don't look like they're here to deliver…the mail". "Cortez the Killer" is the signature Neil guitar solo that makes him one of a kind.
The album ends with blistering versions of "Cinnamon Girl" and "Like a Hurricane".
For me, this paved the way to true tune writing, no frills bullshit. I heard the chords, I heard the words, I heard the testimony, and I felt the feeling and now, I am a believer.
Will Evankovich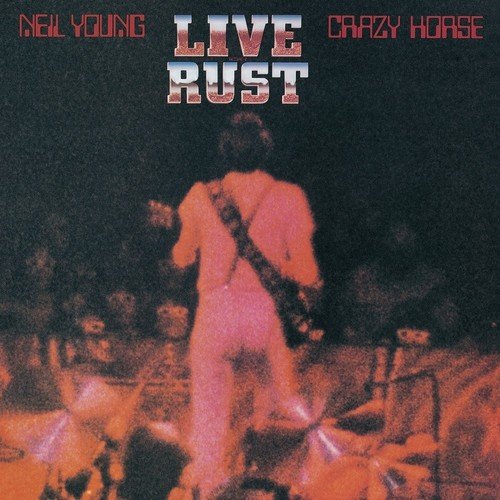 20. Sneakin' Sally Through the Alley (Robert Palmer)
I must have listened to this record a thousand times throughout the summer of 1976, and ever since. It is everything I love. A wicked vocalist, insane musicians (including the revered Meters from New Orleans) and Lowell George of Little Feat, Bernard Purdie, Cornell Dupree, Art Neville, Simon Philips, Steve Winwood and the list goes on … along with some seriously cool songs. It was recorded in New Orleans, New York and Nassau, at the legendary Compass Point Studios there. This is not the Robert Palmer that most people remember. This was when he was at the peak of his game, in my opinion – before the Moon Martin shit kicked in. That stuff was good – don't get me wrong – but this stuff is brilliant. It is groove, feel, and pure grease of the gods. NOTHING on this record sucks. If you take a listen to the track "Through It All There's You' you will be taken on a journey that creates one of the most evocative atmospheres on record. It's creepy, erotic, threatening and hypnotic. Seriously, this album one is one for the vaults.
STANDOUT TRACKS: Sailin' Shoes, Sneakin' Sally Thru The Alley, never mind .. just listen to the whole fucking record.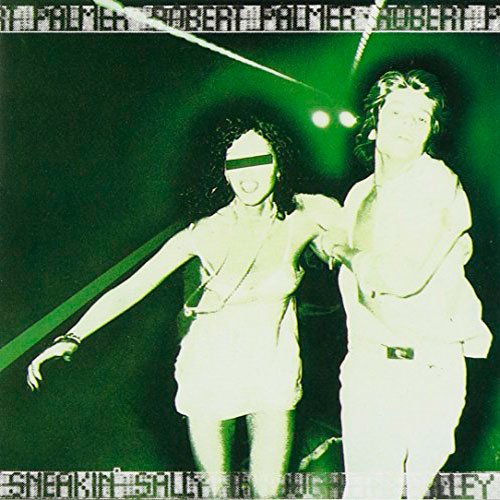 21. So (Peter Gabriel)
A majestic and monumental piece of work, this record was made at the height of the Fairlight synthesizer era, circa 1986. I remember being in a van with The Box, the band I was singing with at the time it came out, and driving through Toronto on our way to the gig while Red Rain played on the radio. It is such an intense piece, with the evocative lyrics that Peter always writes, and his uniquely haunting and husky voice. Interestingly enough, it is yet another iconic recording that Canadian Daniel Lanois, was involved with. It whips you through a gorgeous, rhythm sculpted soundscape, winding and twisting through dizzying peaks and gentle valleys, following a path that could only have come from the curious mind of Genesis' ex lead singer. As odd as it sounds, there is something almost cerebral about this record, even though some of the tracks could hold their own on any dance floor. It has aged gracefully, and still sounds as fresh today as it did back then. STANDOUT TRACKS: Big Time, Sledgehammer, Red Rain.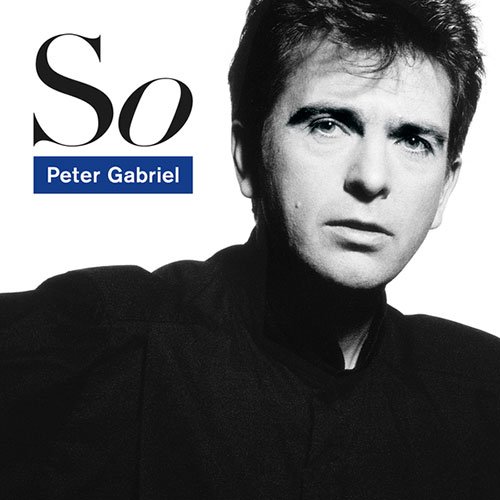 22. I'm Still In Love With You (Al Green)
The dulcet tones of the one of the greatest soul singers of all time never fail to transport me to a world of candlelit dreams and moments of magic. Al Green is the High Priest of seduction music, followed closely by the mythical Marvin Gaye, but he is another story. This record is an introduction to a planet inhabited only by gods and goddesses of corporeal perfection. The songs are all 2 minute gems of sparkling, sinuous and stunning hymns to the glories of the type of sexual communion most only experience once or twice in a lifetime, if that. The band is unparalleled, and the production is as naked as your heart needs to be if you expect to have the incredible good fortune to sojourn on the Planet of Love. The strings, the drums, the back up vocals, and the unbelievable simplicity of it all – just one of the most gorgeous records ever made. Perfection on vinyl, and anything else it ever touched. Thank You, Father Al, for being the reason many of us are walking the planet today. STANDOUT TRACKS: Simply Beautiful, Love and Happiness, For The Good Times.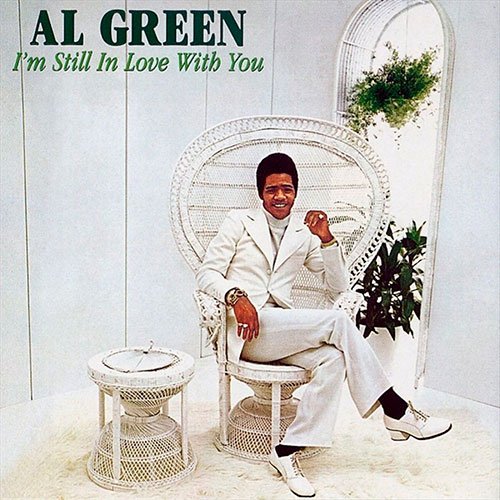 23. Selling England By The Pound (Genesis)
This is a sonic trip into a fantastical land, deep beyond the looking glass, even further than Alice adventured, and possibly even more convoluted. A compelling mix of classical and theatrical rock, this album was part of a peculiar art rock phenomenon that for some reason found a captive audience in French Canada, where I grew up. This album was a fixture on the radio in my teen years, and to this day I find myself humming 'It's one o'clock, and time for lunch'. Its wild weirdness is difficult to describe, other than to say it is not for the faint hearted, or for those who have been weaned on the Max Martin school of pop songs. The musicianship is stellar, the songs are mini epics, and lyrically, it is full of oblique references that I don't necessarily understand .. but somehow, none of that matters, as the thing is so stunningly majestic that it seems to soar into the stratosphere, while we, the listeners, are left watching the sound air balloon drift beyond the horizon, until we recover our senses and return to our ordinary lives. Very odd, but truly a masterpiece. STANDOUT TRACKS: Cinema Show, Dancing With The Moonlit Knight, I Know What I Like.
24. Mob Rules (Black Sabbath)
What is it about Ronnie James Dio's voice? He is one of rock's most magical wizards – it's like he just morphed out of Middle Earth and onto the stage – he is absolutely majestic in his mighty vocal presence – I mean, very few come close to this power and command. He is unique in that the stuff he sang on could have been construed nowadays as cornball Goth, but that voice and presence just elevates anything he touched to another level. It is impossible not to bow down to him as the Emperor of late 70's and 80's rock. Then there is the band, who weren't too shabby on this, either. I am a die hard fan of the Dio version of Black Sabbath. Seriously, he fucking RULED it. It is an intriguing thing to dissect, because at this point, 'hard rock' was still quite a few years away from the Nickelback approach, the layered, doctored sound that has been pretty ubiquitous for the past decade or so. You can hear every note and every space in the room, and then, I'll say it again .. THAT voice. Sadly for us, Ronnie has returned to Middle Earth, but he left us this legacy, and I, for one, am grateful.
STANDOUT TRACKS: Mob Rules, Turn Up The Night, Slipping Away, The Sign of The Southern Cross.
25. Getz / Gilberto (Stan Getz & Joao Gilberto)
Years ago, when I was a young chimp, a friend of mine from the seminal Canadian band, The Odds, turned me on to this record. It was a revelation. I had never heard such melodic, peaceful, poignant and graceful music – it was an absolute mind bender. Life took a turn for the better, and I have never looked back. This music is evocative of relaxed, lazy, romantic days under a gentle sun – and glorious evenings filled with tropical breezes and new love affairs. It lulls you into a state of sophisticated simplicity, with zero effort. There is nothing forced or pretentious about it… it is joyful, luscious, sensual, earthy and magically mysterious -like falling in love. It is the perfect partner to a delightful dinner party, filled with great friends and conversation – or a meditative evening on your own. It doesn't disappoint on any level, and you just want it to last forever. Possibly one of my favorite records ever.
STANDOUT TRACKS: The whole damn record. You can thank me later.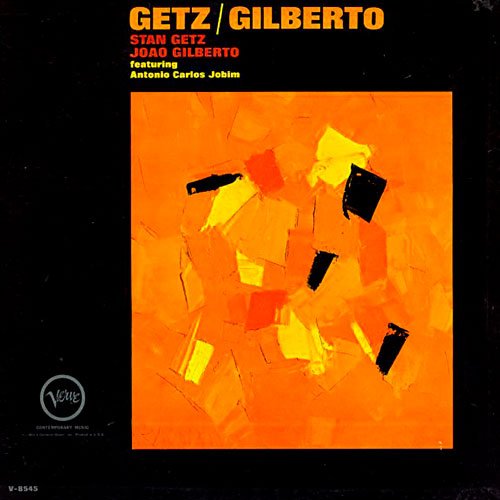 26. City to City (Gerry Rafferty)
One of the most intense and powerfully mesmerizing albums ever recorded, in my opinion. It has an almost devotional flavour, intensified by the folk tinged melodies, and the anthemic beauty of Gerry's song writing. His wavering tenor, coloured by the inevitable loss of his battle with alcoholism, is so enormously charismatic and heartbreaking. Who among us has not felt that same crushing sense of hopelessness and isolation, like we are the only ones who have ever suffered through it? He explores those universal feelings here, musically and lyrically, with such eloquence and subtlety, and a sense of veiled hope. His intricate facility with melody and arrangement seems to strike a chord with so many of my musician friends, across all kinds of genres. This particular album, featuring the classic rock radio staple, Baker Street, is one of his most spectacular. I mean, this guy wrote 'Stuck In The Middle With You' for god's sake. If you love music, and you love life .. this record is for you.
STANDOUT TRACKS: Right Down The Line, Whatever's Written In Your Heart, Baker Street.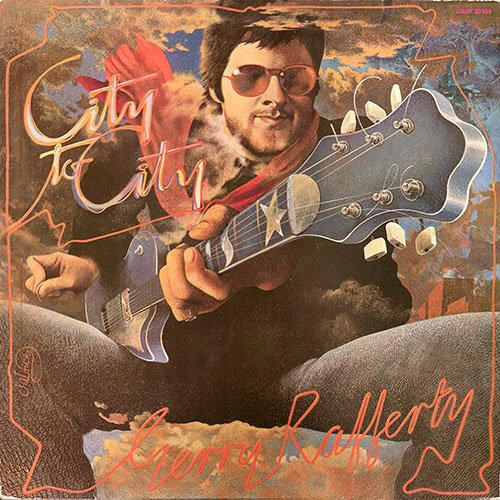 27. Tea For The Tillerman (Cat Stevens)
This album was one of the seminal albums in my musical world. It was the 70's and the world was, of course, far different back then. The opening lyric of 'Where Do The Children Play' had a prophetic ring to it, in retrospect. So much time has passed since then, and yet those words are still as relevant today, if not more so. The most obvious change, perhaps, is in the sonic soundscape of this record – one of the most gorgeous, golden, and gloriously rich sounding records I've ever heard. The keyboards, the acoustic guitars, the strings .. and most of all, Cat's dulcet tones – unaugmented by today's technology – these things are what make it so dramatically unique. That is just the beginning. Then you have the songs – each one a perfectly constructed gem, simple but eminently sing-along-able. It had a visceral appeal to me at the age of 11, and it still strikes a powerful chord in me well into my fiftieth decade. The stories are so relatable from the point of view of our lives in these exhausting times – from the much covered ode to lost love in 'Wild World', to the wistfully beautiful 'Sad Lisa', to the eclectic' 'Miles From Nowhere' – and the eerily stunning 'Into White', which seemed to me to be the gentle reverie of a person transitioning from earthly life onto the blue road of spirit. 'On The Road To Find Out' delves into to the deep questions of life, which hit us all at some point, and Cat proclaiming 'the answer lies within', which was a pretty mind expanding thing to hear then, at the age of 11. Last, but definitely not least, the classic 'Father And Son', which pretty much everyone can relate to from the perspective of either of the subjects. I think it is one of the greatest songs I have ever heard, and to this day it has the power to move me to tears. Cat Stevens went on to record many more fabulous records before he completely changed his identity and ideology, but the musician he was as Cat Stevens was a game changer for me.
STANDOUT TRACKS: Wild World, Sad Lisa, Into White, Father And Son.
28. Pretzel Logic (Steely Dan)
Listen .. what's that sound? Those weird timbale like sounds at the beginning of 'Rikki Don't Lose That Number' grab your attention by the hairs on the back of your neck – the ride starts, and you're off on a strange, peculiar journey through the wild and wacky musical imagination of Walter Becker and Donald Fagen. These two are legendary not only for being the glorious jazzy bluesy rock duo that they were, but for being amongst the most terrifying studio perfectionists of all time. They always gathered an incredible, eclectic array of the finest musicians of the day, and the result was just … pure magnificence. I truly think that the lyrics in some of these songs are so utterly ahead of their time that they echo the prescient genius of sci fi writers like Philip K. Dick and William Gibson. Then there are the mad scientist guitar and keyboard lines, the unexpectedly singable choruses, and, of course, the extraordinary vocal stylings of Mr. Fagen himself. I think Donald Fagen is a massively underrated vocalist. His ability to twist a phrase and sculpt a vocal line are up there with the best, in my opinion. He is unmistakably unique – you can always identify his voice, in any situation. That is the mark of a great singer, as far as I'm concerned, and something that has sadly been pushed to the back burner in so much of today's auto-tuned wasteland. The beautaeous skankosity of the ode to drugs "Through With Buzz" is unmatched as it seamlessly flows into the enigmatic title track, "Pretzel Logic". That song, in and of itself, is worth the price of admission. The tone of the guitar in the solo is just .. well … listen. These things are gone forever – over a long time ago. I can't even discuss "Charlie Freak". It's flawless.
I could wax poetic for an hour on each and every one of Steely Dan's genius records – but I'll stop now … mainly because I'm currently listening to this one, and I can't type. Holy Good F@#$, Batman .. I forgot to mention 'With A Gun'. Why didn't I write this????? Genius.
STANDOUT TRACKS: Rikki Don't Lose That Number, Any Major Dude Will Tell You, Night By Night, Pretzel Logic, With A Gun, Charlie Freak … I can't stop.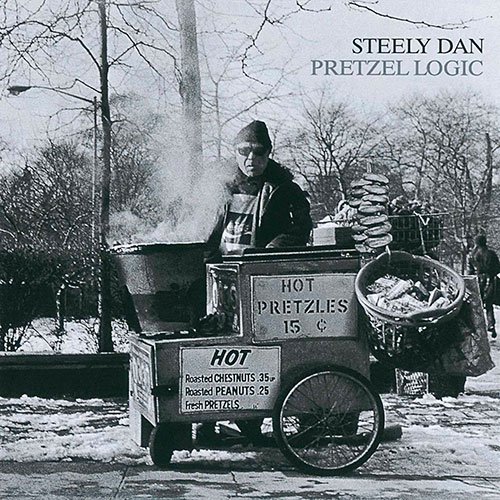 29. Superfly (Curtis Mayfield)
Summer … Montreal … 1974. There was a boy across the street I had a crush on. My best friend, Mara, said she thought he liked me, too. We would spend hours writing in our journals about the world we gonna be grown ups in, what we were going to accomplish, who we were going to be … and sweet Claude across the street was blissfully unaware of all the machinations going on in his name. I never really said more than a couple of words to him, and he has faded away into the misty fields of memory… but the music Mara and I were listening to, that was the centrepiece of the whole summer- Curtis Mayfield's Superfly, has endured as the legendary masterpiece it is. This soaring, gorgeous soundtrack to one of the amazing 'blaxploitation' movies of the 70's is an absolute classic. Curtis' glorious falsetto, the horns, the rhythm section, the keyboards – it is as stunning today as it was back then. The opening bars of Pusherman, with it's Latin percussion, and snaky ass bass line – then those ominous guitar chords .. followed by that gorgeous, menacing falsetto voice – STOP!!!!!!! Curtis was The Man, but he wasn't the Pusherman. He didn't have to *smack* you over the head to prove it. He just sidled up on a soft, rhythmic wave of honey infused melody, and hooked you into haze of cool. Everything about this record and these songs warned you of the horrors that await on the other side of drug addiction. In a peculiar and sad twist of events, my dear friend Mara died at the age of 25 of a heroin overdose, and even though we had long since lost touch, I can never listen to this music without thinking of her. She was a beautiful soul, and if this record is an ode to her existence, then she was done proud. Curtis changed some shit up with this stuff, and the result is legend.
STANDOUT TRACKS: Superfly, Pusherman, Freddie's Dead, Little Child Runnin Wild, Give Me Your Love.
30. Straight Shooter (Bad Company)
The first time I heard Paul Rodgers sing I knew I had found one of my greatest teachers and vocal idols. He is the number one white, male rock singer on my top 5 list, which I created when I was about 17 years old. These were the singers that I emulated, and that I learned so much about singing from. This record is the PERFECT 70's rock record. It's muscular, melodic, and plain magnificent. The band is at the top of their game, and the songs are undeniable. Bad Company were masters of meat and potatoes guitar driven riff rock, and these songs soar to loftier heights, powered by the extraordinary vocal stylings of Mr. Rodgers, the Phrasing King. His uncanny ability to wring the juice out of a basic melody is unparalleled, and he does it with such effortless grace. To this day, I come across licks and passing notes that I never noticed before, and believe me, I try to lift all of them. I always ask myself – how would Paul Rodgers sing this? I am rarely successful in my efforts, except for every now and then, when I hear a turn of phrase in something I sang that I can directly attribute to his influence. Still, it isn't just his phrasing, it's that golden, smoky, caramel quality that drips from every note he sings, and this record just showcases it so beautifully. I also love the rhythm section of Boz Burrell and Simon Kirke – if you don't have the strong, steely support on the bottom, you can't take off for the clouds! Guitarist Mick Ralphs is one of my favorites, too – this was back in the day when they were mostly 3 piece, and he was killing it. They are STILL killing it today – Paul hasn't even changed the original keys – he's just that bad ass. As for the songs, Good Lovin' Gone Bad – one of the first songs I ever got to sing on a stage (never been that happy), Deal With The Preacher, (classic Bad Company), and Call On Me, with it's haunting echoes of While My Guitar Gently Weeps, are all stunning examples of music from one of the greatest rock bands of my life.
STANDOUT TRACKS: Good Lovin Gone Bad, Call On Me, Deal With The Preacher, Wild Fire Woman.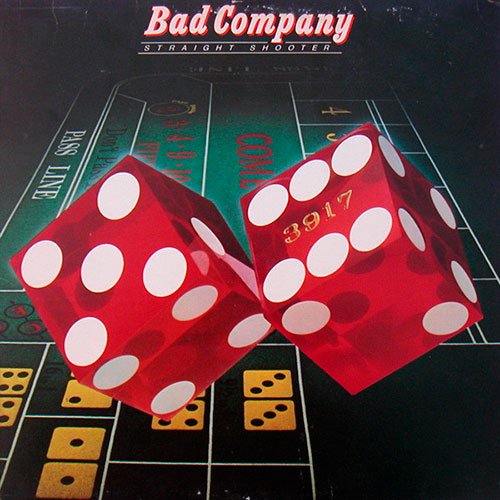 31. Exile On Main Street (The Rolling Stones)
'I hear you talkin when I'm on the street – your mouth don't move but I can hear you speak' … This is what leads off one of the greatest Stones record of all time – and although there are several, this one is a CRACKER! It's filled with the joy of being a boy in a time when it was a little more acceptable to be a rock n' roll bad 
boy, unapologetically testosterone driven, and sporting a devil may care attitude. In fact, attitude is the main feature on this record. It's snarly, sexy, stupid, and gloriously irreverent. Everything about it is an homage to their roots, their fan boy obsession with their blues heroes – and it doesn't disappoint on any level. Bobby Keys is one of the major stars here – his intense, lyrical sax lines generate an excitement that is undeniable and he shines with the joy of it, dragging you in whether you want to boogie or not. There is a looseness and messy, laid back vibe throughout the whole record that is absolutely intoxicating – you can feel the atmosphere of southern France where a lot of it was recorded, and the interpersonal relationships that were rocky, at best. Personally, I think that some of Jagger's best vocals are on this record, and Nicky Hopkins keyboard playing is stellar. One of the standout tracks on a record full of them, is Sweet Virginia – it sounds like you are in the room with the whole band and backup singers, stomping your feet and singing along at the top of your drunken lungs – and when Bobby kicks into the solo .. well, you tell me. It's the end of an evening of celebration and hell, it's time for all of us to scrape that shit right off our shoes! Then into the haunting Torn and Frayed – what is it about this song that separates my heart into pieces and then slowly rebuilds it? And then there is the awesome, completely zonked Happy, sung by a seriously sidelined Keith Richards- but his marvelous, outer planetary delivery just SMACKS today's auto tuned perfection in the face – he's just FEELIN it, and in the end, I am human, not robot. The stunning injection of a country feel into their bluesy rock n' roll just kicks the whole thing over the top. This record is a stunner, and belongs in everyone's collection. To this day, I still know most of the words …

STANDOUT TRACKS: ROCKS OFF – SWEET VIRGINIA – TORN AND FRAYED – TUMBLIN DICE – HAPPY – SHAKE YOUR HIPS – SWEET BLACK ANGEL – LOVING CUP – TURD ON THE RUN – VENTILATOR BLUES … I can't stop ….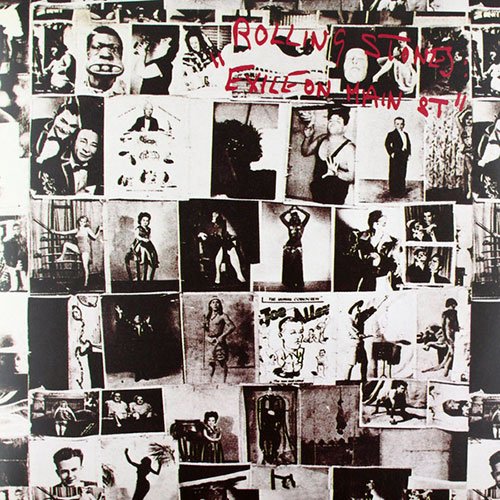 32. Band of Horses (Infinity Arms)
These guys made one of the best videos I've ever seen in my life with a song off this record, called Dilly. Apparently it was shot in the Mojave Desert, and the surreal, seventies biker vibe is absolutely mesmerizing – the juxtaposition of this happy, poppy melody with the brutal, dancing, fantasy bikers, shooting people with their index fingers is a sight and sound to behold. The songs on this record could be described as Americana meets power pop meets singer songwriter, but the only nod I really hear to the American North West (which is where they originally emerged from) is in the aptly named NW Apt., which reminds me of another band I loved from that area, The Posies. The melodies are haunting, the production is majestic, spacious and moody, and there is always a harmony or octave vocal line with the lead voice. It creates this shifting bubble world of romantically impenetrable melancholy, and while the lyrics are almost conversational, there is a sense of poetic artistry that elevates it to another level. This is one of those records that gets under your skin, and itches relentlessly until you play it again. It reminds me intensely of the time I spent in North Carolina when I was working with my friend Audley Freed's band at the time, Cry of Love. The strange atmosphere of that place was like nothing I had ever experienced before. It had a genteel outward appearance, the people were super friendly and laid back, and yet there was this sense that just under the thin surface there was a boiling pit of vipers, filled with terrible secrets and lashing with guilt and regrets. I used to talk about it with Audley, although he probably doesn't remember now, and he told me that it likely wasn't that far fetched. I guess you could say that about most locations, but the south has a very particular feel to it, like it is seething with history that hangs in the humid air as endless parallel worlds just a blink of an eye away – in fact, you can see things that shouldn't be there out of the corner of your eye. Yes, it's haunted by a million ghosts with stories to tell, and so is this record. Funnily enough, I just read that the founding member, Ben Bridwell, is from South Carolina, and has since moved back there – WOW!
STANDOUT TRACKS: Laredo – Factory – Compliments – Infinite Arms – Dilly – Evening Kitchen – Neighbor.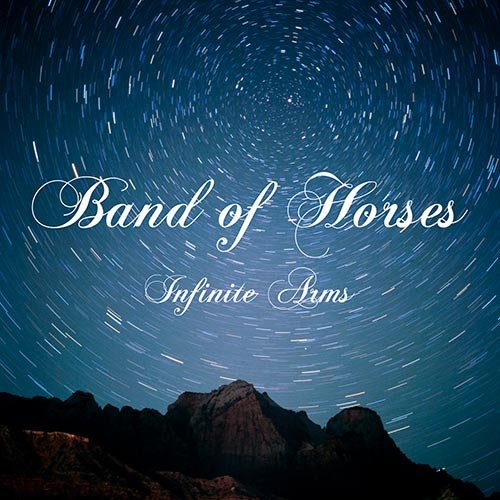 33. Venus and Mars (Paul McCartney & Wings)
There's something about all those Wings records that make me feel like I'm entering an alternate Universe, a world created by Paul, into which one is invited as long as one doesn't touch the edges of the bubble. It feels like a world that he created to shield himself and his family from the unbearable weight of fame and all it's trappings. It's a beautiful world, filled with some of the most mesmerizingly great pop songs imaginable. This record starts off with Venus and Mars, which perfectly captures the sensation of arriving in a new venue, to set up for the concert tonight. The song builds through the day – set up, soundcheck, and waiting for the show to begin – and finally, the moment we've all been waiting for… The Marvel comic rockstar character steps onstage, and we're OFF!!! Then there is his dabbling in old timey type tunes like 'Give Me The Answer' which feel like he was using them almost as a musical comfort food, a throwback to what he must have heard growing up. And I know all the shit we've heard about how terrible a singer Linda was, but honestly, I don't agree. Her plain, unadorned, ordinary voice was like a stabilizer, a grounding factor in his precarious, carnival high wire world act. This record weaves around all sorts of moods – from the whimsical Magneto and Titanium Man, to the strangely menacing Letting Go. I've been listening to the re-mastered version, and there are some pretty stunning backup vocal lines on that song that I never noticed before! That's the thing about Paul that gets me the most – he is an absolute chameleon. You can be fooled into thinking ahhh, he's just a happy,poppy, frothy, silly love song writer of lyrics that make no sense (Except on his planet) – but then he'll turn around and jack your ass with something like Medicine Jar (although the lead vocal on this tune is Jimmy McCulloch) or Monkberry Moon Delight (off of 'Ram' – another STUNNER of a record) – which explores a much angrier side of his Universe, and he does it with such subtle gear shifting that you barely realize what hit you. I think the coolest thing is how he leaves all the bollocks, ad libs and mucking around on the final tracks – which somehow makes the whole thing even MORE compelling than it would have been if it had been all cleaned up. It appears Paul was/is not as squeaky clean as we were all led to believe, which suits me just fine. He is truly one of the greatest musical icons ever, and the fact that he is still with us, and still creating, is cause to celebrate!
STANDOUT TRACKS: VENUS AND MARS – ROCK SHOW – LETTING GO – MEDICINE JAR – CALL ME BACK AGAIN
34. Rags To Rufus (Rufus Ft Chaka Khan)
As soon as I hear that chicken peckin guitar line that opens this classic piece of work, I am swept back on a time travelling wave to 1975/76, when this monumental opus was on permanent turntable repeat in my best friend Vicky's living room. We would blast it at top volume, much to her Mum's chagrin and irritation, all the while trying to emulate the super – sonic vocal chops of the extraordinary Chaka Khan. Chaka belongs in a category of her own. Her ability to scale musical walls with a single lungful of air puts her in the lofty realm of Superwoman. But it's not just her insanely powerful vocal prowess, it's her supremely funky, feisty and intensely feminine musicality. Her voice is like water, always finding the path of least resistance, and then ripping like a flash flood through your soul. She is another one of those singers that I truly wanted to be. I would walk around practicing her every lick – well, the ones I could even half master, and lamenting the fact that no matter what I did, I could never even come close. Sigh. However, the good news is, she exists, and her uncannily brilliant voice is forever etched onto my personal soundscape. There are some wildly interesting guitar tones on this record, as well. It was the first time I heard a talk box, as far as I can remember. The band does a bang up job of providing a suitable backdrop for Chaka, who also manages to create a bank of instrumentation by layering her own voice, over and over, in perfect harmony, constructing the building that she inevitably leaps over in a single note. This record is worth the time it takes to listen.
STANDOUT TRACKS: YOU GOT THE LOVE – I GOT THE RIGHT STREET – WALKIN IN THE SUN – AIN'T NOTHIN BUT A MAYBE – TELL ME SOMETHING GOOD.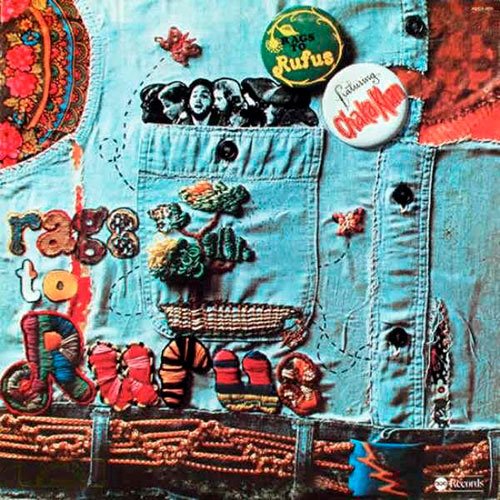 35. Get Your Wings (Aerosmith)
Want some sloppy, slurpy, super slinky rock n' roll? Wanna cook up a BBQ of the some of the greatest, meatiest, no vegans allowed, tastiest, riffiest rock songs of the seventies? Slap this vinyl on the turntable – and prepare to be amazed. If you can tear yourself away once the riveting intro to Lord of The Thighs begins .. you're a better being than I. Aerosmith came into my life in the summer of 1975, and things started to get all shook up. It's funny to listen to the production in the context of today – it's so dry and in your face, and that's probably part of what makes it so compelling – that, and Tyler's attitude. He sounds young, urgent and determined on this record, and the band flexing their muscle under his preening rooster strut just knock it out of the park. No wonder I wanted to be like him. He just OWNED it. It's funny, it's not the greatest playing in the world, it's not the greatest sounding record in the world, but there is something so primal about it. And strangely enough, I think that 'primal' defines what rock n' roll is all about. There is a quality of rebellion and defiance about this collection of songs that is impossible not to identify with on some level, something that connects with the outsider in all of us … and because we all identify with it, it connects us as a group, oddly erasing the aloneness that made us identify with it in the first place. What goes round, come around … and thank god for that and this record – it helped get me my wings!
STANDOUT TRACKS: SAME OLD SONG AND DANCE – LORD OF THE THIGHS – TRAIN KEPT A ROLLIN – SEASONS OF WITHER.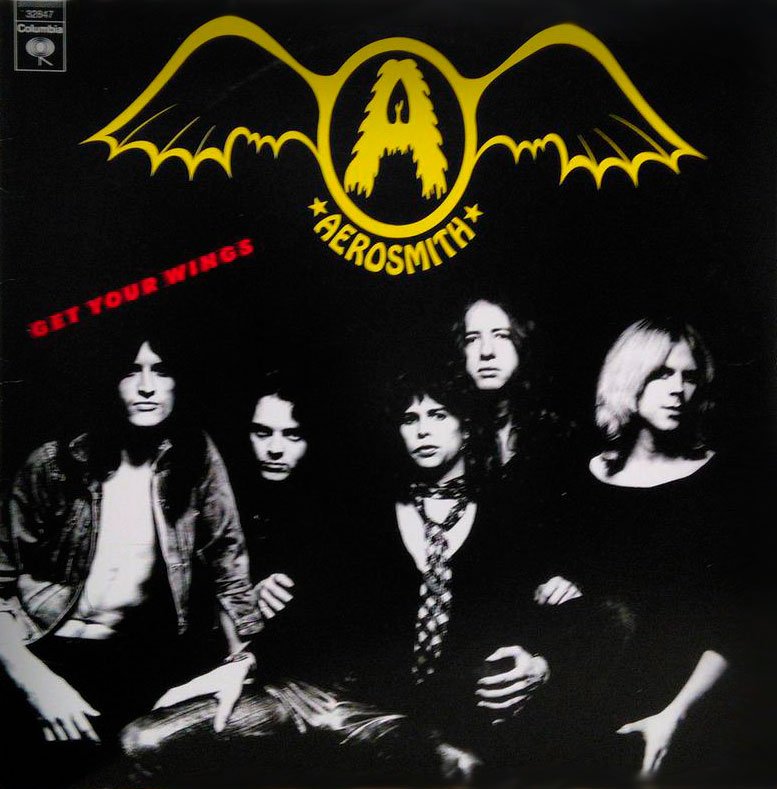 36. Harmonium (Harmonium)
The gorgeous, shimmery 12 string guitar chords on the opening track of this 1974 masterpiece set up one of the seminal albums of my teen years – replete with the dreamy harmonies, the rubbery sounding bass and the matchstick drums. There are fractal melodies from such giants as The Beatles, Supertramp, Genesis and Pink Floyd, who were all massive monoliths in the fragile nascent roots of '70's Quebec nationalist culture. This is one of the only Quebec francophone bands that I can think of that actually had success outside of La Belle Province, performing in their native tongue. I'm sure it had something to do with the time, because, although the world was smaller then, it was also a lot more open. Quite honestly, and perhaps ironically, Harmonium sounds a LOT like the band America, utilizing a lot of percussive acoustic guitar, 12 strings, vocal harmonies, horns, flute and dynamics – you almost don't notice that they aren't singing in English until you zero in on the superb, dulcet tones of one of my favourite singers – the extraordinary Serge Fiori. Serge is one of the Chosen, vocally – possessing a voice redolent with mystery, longing, generosity, intense political fervour, love and a poetic spirituality matched by none of his peers. It is no wonder that he was considered the Pied Piper of Quebecois music at the time, an enigmatic figure, almost shadowy, but insanely charismatic. The song 'Aujourd Hui Je Dis Bonjour a la Vie' opens with the sound of children in a playground, creating one of the most haunting songs on a record filled with them! It is amazing, but at the time that this record was playing on inexhaustible repeat on the airwaves of my personal music school, 1970's CHOM FM, I actually had no idea what he was saying. It was irrelevant – I was absolutely riveted by the rich, silky sensuality of Serge's voice, and the mesmerizing pull of the unknown. Today, as I re-listen to this stunning record, I understand every word – and I am not disappointed. The echoes of my past, Montreal, the city I grew up in, the energies, the music, the decade of the 1970's come flying back in a visceral panorama of memories. I love music – it's power and it's glory, it's ability to resuscitate and educate, it's transcendent nature … and I love this record full of shimmery beauty, shadowy meanings and stunning melodies. This record is meant for the Autumn. Now is the perfect time to listen. Sit back, smoke a joint, drink some whisky or wine or whatever you love – smoky tea would be good too! Headphones wouldn't hurt … ENJOY!
STANDOUT TRACKS: AUJOURD HUI JE DIS BONJOUR A LA VIE – HARMONIUM – UN MUSICIEN PARMI TANT D'AUTRES – ATTENDS MOI – POUR UN INSTANT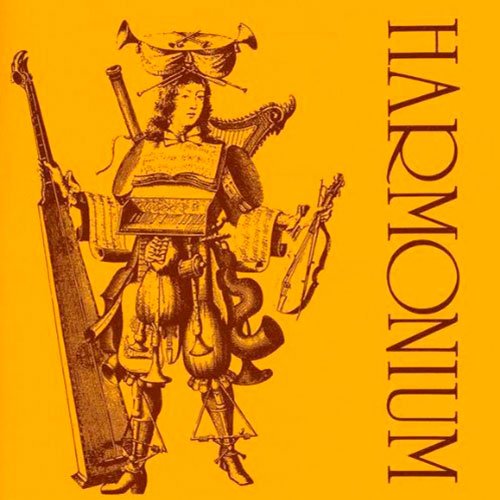 37. Go Faster (Richie Kotzen)
Ok – strap yourself in – get ready for a supersonic ride on the wings of one of my favorite Master Guitarist's personal fantasy machine. Richie Kotzen is an absolute wonder – a double whammy genius, who to this day, curiously, remains under the mainstream radar. Richie is definitely in the crazy, killer, guitar-whiz club. He is one of the underrated guru's of the six sting variety. BUT, as if that ain't enough – he can sing most people under the table. One of the most powerful, soulful motherfuckers around, Richie's ability to sing circles around most of today's ham-fisted wannabe's is a testament to his love, understanding, and embodiment of real soul music. This record is one of his brilliant excursions into what really makes a musician a man. The superb (and seemingly autobiographical title track) is a foray into a blues rock masterpiece that grabs you by the balls and doesn't let go – the searing guitar solo, accompanied by his visceral howling vocal is a testament to the highest reaches of the form. The record continues with a non stop pace, hampered only by the ability of the listener to keep up. Songs like Feed My Head and the extraordinary Fooled Again make you wonder that the hell is up with the world – how is it possible that no one really noticed this??? The production is punchy, eloquent and undeniable – the sound is absolute perfection for the content. If you, like me, love the majesty of a well crafted riff, and the soulmate connection of a voice that speaks to you .. this record is for you. I can't say enough about it .. just listen …
STANDOUT TRACKS – GO FASTER – FOOLED AGAIN – FEED MY HEAD – BAD THINGS – DO IT TO YOURSELF – DUST – FAITH … Hell, just listen to this record and you'll see what I'm talking about!!!!
38. Cuz I Love You (Lizzo)
Ok – it's not often I move into the present with these reviews. But seriously … Lizzo. This woman is one hundred percent the real deal. Like, she makes it ok to be exactly who you are. She is blunt, honest, wickedly funny, utterly open, one hundred percent authentic, and intensely focused on taking a positive stance on pretty much any subject she sings about. The proof in her pudding, so to speak, is the massive crowd at this years Glastonbury Festival in the UK – completely transported to an almost devotional level, singing along fervently to every word she utters. This record is so filled with the joy of self discovery and self acceptance, warts and all, that it is almost a self help bible, sung in today's vernacular – and with the most magnificent deference to some of Lizzo's very own idols – the Master Prince, and the trail blazer herself, Queen Missy Elliott. Not for one minute does she sound derivative- instead, taking the genre and moulding into a genius mishmash of her own device – using her powerful voice and presence to deliver the message we all need so badly at this time. She is the ultimate bad Mamma Jamma we have all been waiting for. Her palpable joy in relaying the truth she has found and is still discovering is contagious. Songs like Good As Hell, Juice and Tempo scream with the authority and authenticity of a woman who has done some living, coupled with some serious contemplation, and discovered that the world is what you make it. The artistry with which she delivers the message through the music is nothing short of brilliance. She is the grand Poobah of today's sound, and make no mistake, she's not stopping anytime soon. All Hail Lizzo !!! She rules.
STANDOUT TRACKS – JUICE – TEMPO – BOYS – GOOD AS HELL